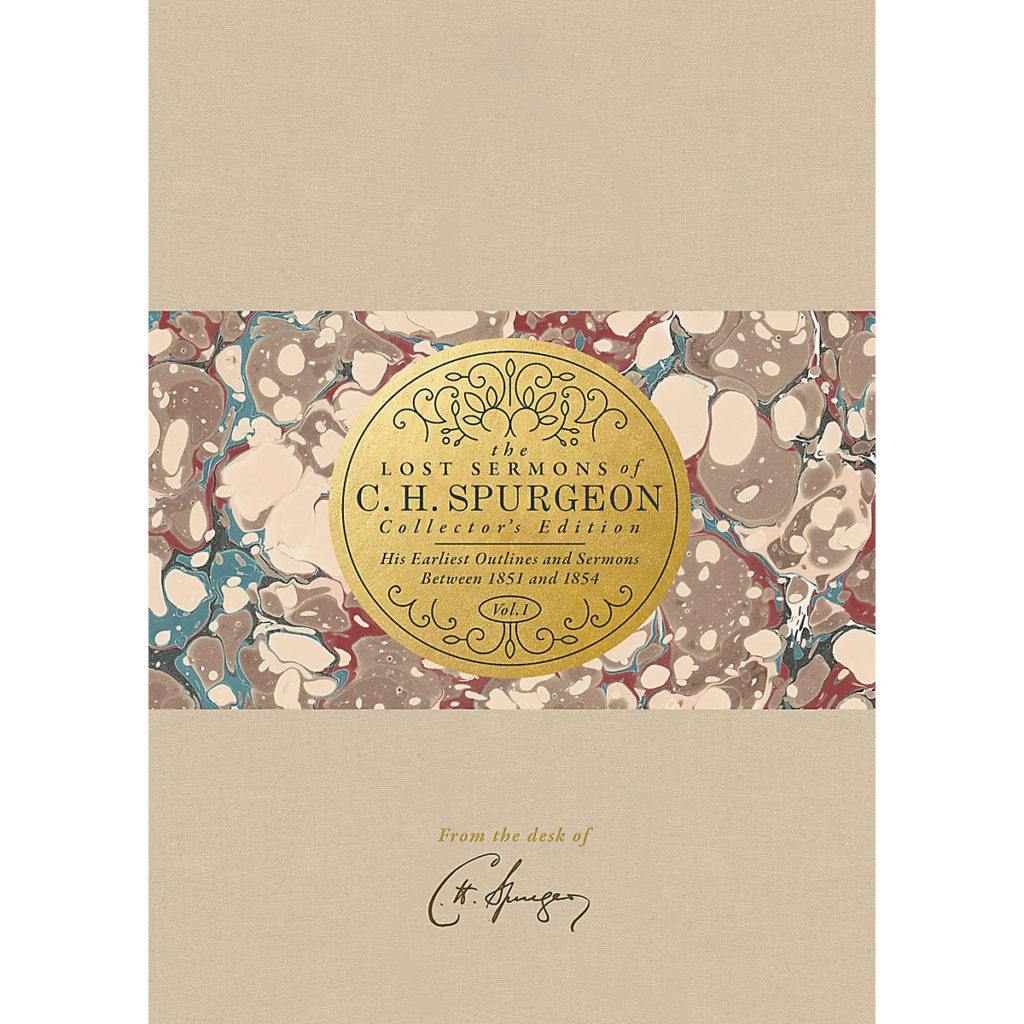 B&H Academic's The Lost Sermons of C.H. Spurgeon is a stunningly beautiful set of books-really it is a work of art, ornate in its design and suprising in its content. It presently stands at three volumes with a projected 12 volumes at completion.
Volume III, "Collector's Edition" has a green cover with a marble design (reflective of Spurgeon's own sermon notebooks). Tim Challies writes the foreword where he shares his testimony of how Spurgeon's sermons changed his life.
Spurgeon's preaching deepened and was more refined as he got older, however, he stated that his theology did not change, especially regarding the doctrines of grace.
Though everyone engaged in academic studies regarding Spurgeon will find that Lost Sermons is a "must have" set, all lovers of Spurgeon's sermons, and/or church history, will find in these unique volumes, nuggets of gospel-wisdom from the writings of young Charles Haddon Spurgeon, who was laser focused on preaching the cross of Christ.
Volume IV is slated for release in 2020. I recommend purchasing the first three volumes now (each volume is drastically discounted almost everywhere that the volumes are sold). My preference is the "Collector's Editon."
I received a free copy of Volume III from B&H Academic with a promise of reviewing on my blog. I was not required to give a positive review. Order a copy of Lost Sermons from  Lifeway.
Ray Rhodes, Jr. is author of Susie: The Life and Legacy of Susannah Spurgeon from Moody Publishers.