Before we get to my list, an Apology (in the old sense of the word).
In 2018 I completed the draft of Susie: The Life and Legacy of Susannah Spurgeon and I have spent much time (some say way too much time) promoting the book. My promotion is not aimed at being a self-promoter (though I am often aware of my temptation to pride). I advertise Susie vigorously because 1) I want her Gospel-centered story (that I am very passionate about) to get into the hands and hearts of as many people as possible; 2) I want to honor my publisher. Though I have published before, my publishing footprint is relatively tiny, therefore, I am doing what I can to help and get the word out; 3) I want to honor the Spurgeon legacy. After Charles Spurgeon died, Susie spent the remainder of her days actively promoting his legacy by seeing to it that his books and sermons were translated and distributed around the world. I am seeking the same for Susie Spurgeon. Today, however, I want to promote books by great writers.
6 Books of the Year and 1 that I want to Read
These are books that I have read, am reading, or that am aquainted enough with to list. Not all are from 2018.
1. Katharina & Martin Luther by Michelle DeRusha (2017: Baker). Michelle is a wonderful storyteller and her research is stellar. I love that she gives half of the book to the backgrounds of Martin and Katy before she ever gets to their marriage. This is a great book and my BOOK OF THE YEAR.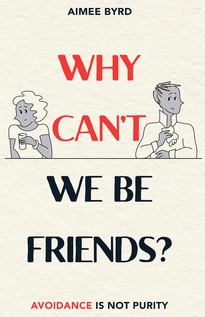 2. Why Can't We Be Friends by Aimee Byrd (2018, P&R). Few books have challenged my presuppositions on a subject like this one. You may not agree with her, but Aimee marshals a powerful, persuasive, and biblical argument to make her case.
3. On Reading Well by Karen Swallow Prior (Brazos, 2018). The subtitle tells the story of this excellently written book: "Finding the Good Life through Great Books." I warn you, this book will convict you about great books that you have not read but should have.
4. The Prodigal Prophet: Jonah and the Mystery of God's Mercy by Timothy Keller (Viking, 2018). I recently preached through Jonah and found this book to be very helpful and enjoyable.
5. How to Grow: Applying the Gospel to All of Life by Darryl Dash (Moody, 2018). I have long loved Darryl's blog, he just knows how to do it. This is the book that every pastor wants and every Christian needs.
6. Expository Exaltation: Christian Preaching as Worship. by John Piper. This book reflects John Piper's life and ministry and is a "stunning utterance." (SF). Piper will long be remembered for helping us to better delight in God.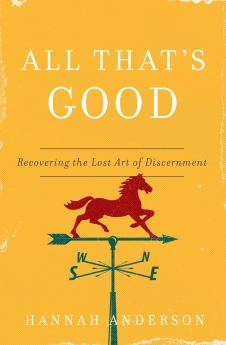 The book that I most want to read right now
All That's Good: Rediscovering the Lost Art of Discernment by Hannah Anderson. I love the title. I love the cover. I love the theme. And, I am betting that I am going to love this book. Moody, 2018.
Until next time, happy reading.
Visit me at www.susiespurgeon.com