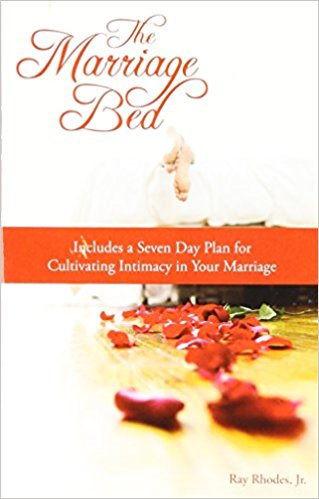 The Marriage Bed
Ray Rhodes proves in the present volume that he understands and implements the Puritan ideal of Christ-centered, biblical and practical living. Imagine a book on marital intimacy that has the modest restraint of a godly pastor, the sound theology of a Scriptural exegete and the experimental authenticity of a two-decade plus faithful husband–you hold such a book in your hand. Dr. David Bailey. Concise, readable, helpful! Tom Ascol says, "I highly recommend this book." Bruce Ray writes, "Get this booklet!" Includes a 7 day guide for cultivating intimacy in marriage.
Available on Amazon.
Family Worship for the Christmas Season
"The Christmas season is a great time for daily family worship. If you've never enjoyed family worship on a consistent basis, there's no better time to start. Whether your family already enjoys the biblical and historic Christian practice of family worship or you're just beginning, consider using Ray Rhodes' engaging Family Worship for the Christmas Season this December." – Dr. Donald S. Whitney
Available on Amazon.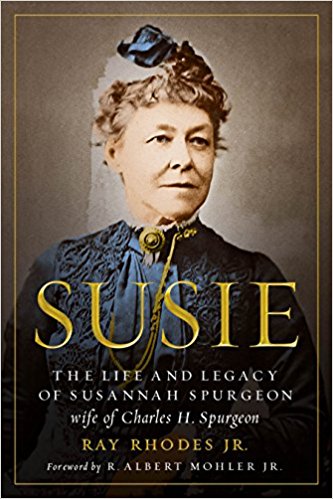 Susie: The Life and Legacy of Susie Spurgeon, Wife of Charles H. Spurgeon
The definitive biography of Susannah Spurgeon.
While many Christians recognize the name of Charles H. Spurgeon, the beloved preacher and writer, few are familiar with the life and legacy of his wife, Susie.  Yet Susannah Spurgeon was an accomplished and devout woman of God who had a tremendous ministry in her own right, as well as in support of her husband. Even while dealing with serious health issues, she administered a book fund for poor pastors, edited and published her husband's sermons and other writings, led a pastor's aid ministry, wrote five books, made her home a hub of hospitality, and was instrumental in planting a church. And as her own writing attests, she was also a warm, charming, and fascinating woman.
Available: Amazon, Grace and Truth, Lifeway, Barnes and Nobles.